New opportunities through green fuels and recyclables
from a local regional context for principal regions
With our WIR! alliance, we are shaping - starting from the Hanseatic city of Anklam - a sustainably operating green energy region that can contribute to structural change and climate protection in the region with new innovations.
Due to close cooperation and networking of research, economy and society, a sustainable and future-oriented concept for the production of green fuels and recyclables from previously unused biogenic residues and biogenic CO2 using renewable energies will be developed and brought to life.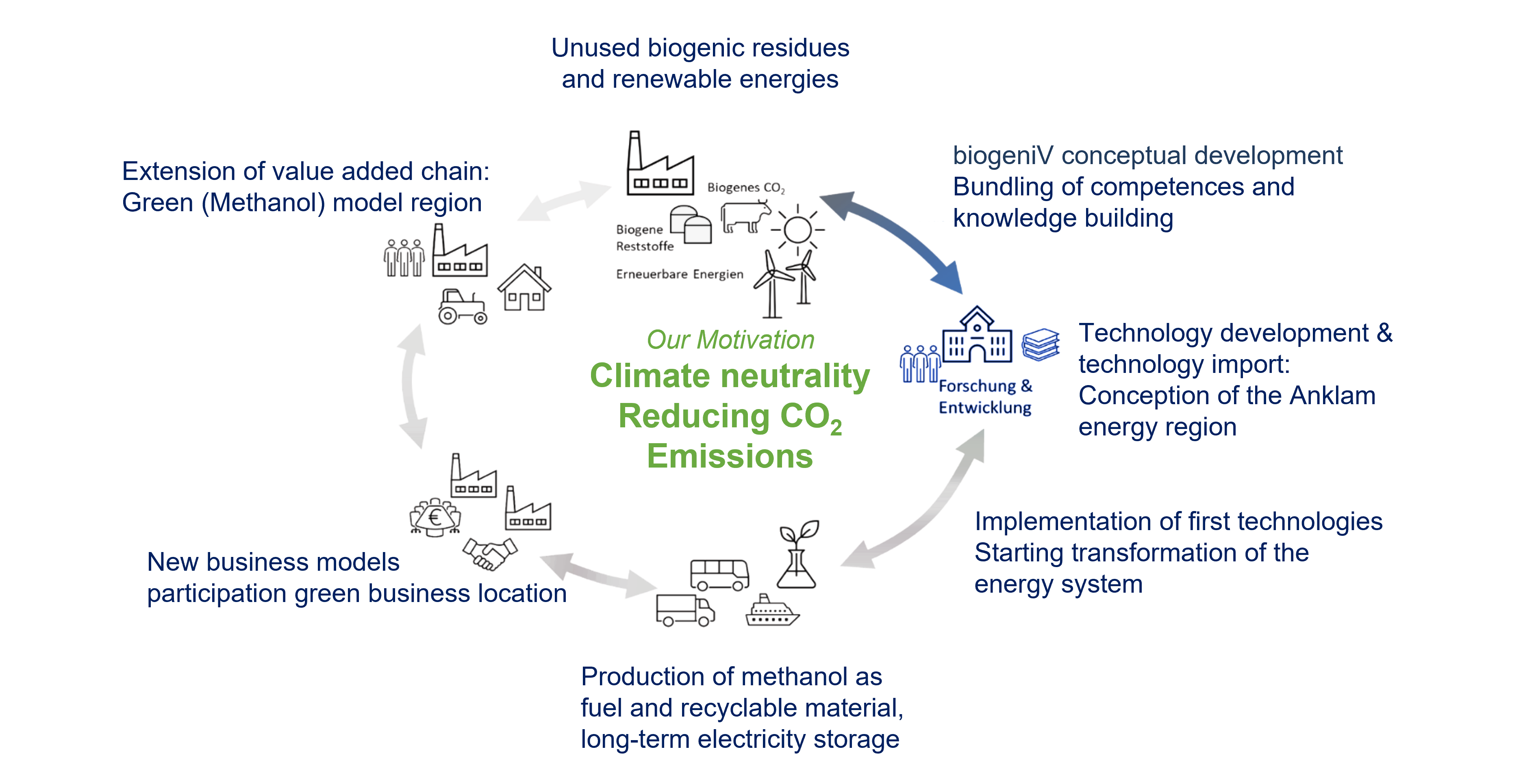 The inventive spirit of researchers and startups generates new technologies, which participating companies test for their practicality and economic viability. The outcome will be incorporated into regional programs for education and training in a way that skilled workers of tomorrow are equipped for the new solutions.
Implementing new value chains in the region and linking different sectors requires far-reaching legal considerations in a way that sustainable business models can also emerge, especially regarding small and medium-sized enterprises. In the same way, the region is strengthened nationally and internationally so that new technologies can also be "exported" from the Alliance region.